2019 PHAA Annual Awards Dinner
By Rachel Longworth | Friday, April 19, 2019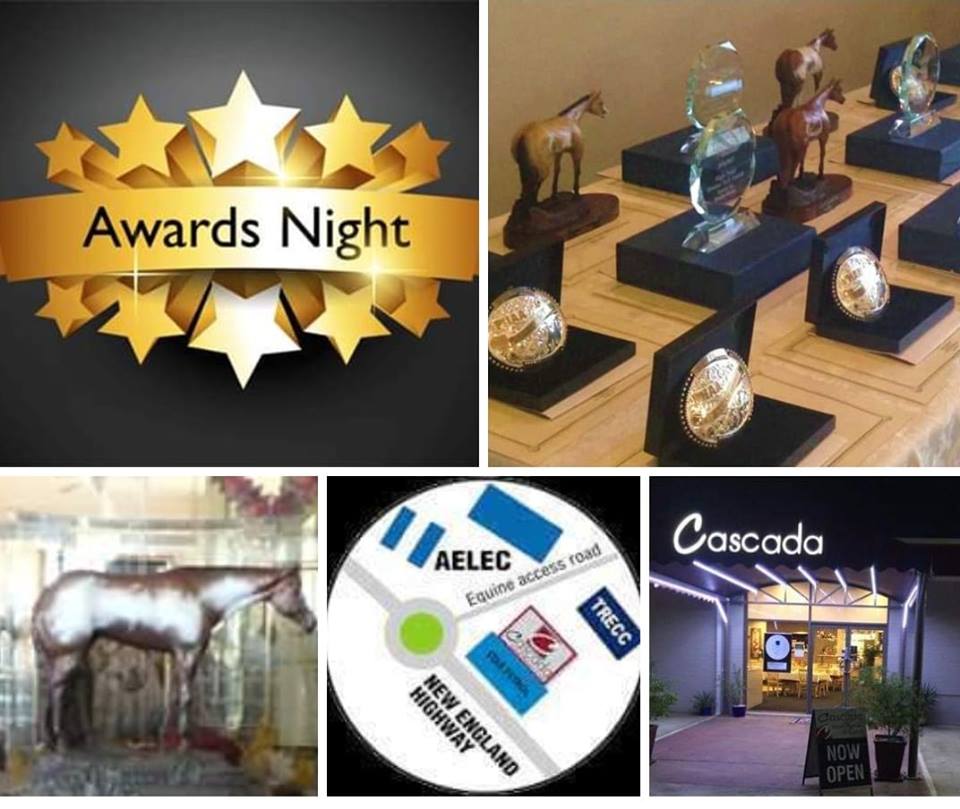 TICKETS ARE SELLING FAST DONT MISS OUT ON A GREAT NIGHT.
The PHAA Annual Awards Dinner is to be held at the Cascada Licenced Restaurant April 25th (Anzac Day) approx 7pm.
The night commences with the 2017-2018 High Point trophies being awarded, followed by a two course meal then the National Show High Point winners will be presented .
Please join us for a great fun night, a great way to finish off days of competition. Bookings essential to attend. Adults $40 Children $15, kids under 3 complimentary meal.
Bookings : private message Sharon with your payment receipt....
bank details BSB 062 534 a/c no.10253946 a/c name PHAA National Show. Subject 'MEAL' or 'DINNER' & your SURNAME x number of guests. Seating is limited so book early !