International APHA News
The Paint Horse Association of Australia shares a special and close relationship with the APHA. While here in Australia we maintain an independent studbook and administration, there is mutual co-operation between the two associations to further the Paint Horse breed around the world. The APHA has for many years now sponsored judeges for the PHAA National Show where many horses are now double regsitered as APHA and PHAA.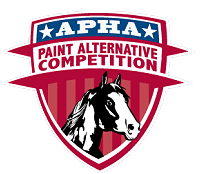 Paint Alternative Competition
Australian Paint Horses also registered with the APHA are entitled to claim PAC credits at many Australian shows and competitions. These go towards annual International Zone awards presented by the APHA. As there is no longer any requirement for a show to apply for PAC approval, many events now become eligible for credits. For more information click on the link or PAC logo.
APHA PAC Program
Briefly, in order to claim PAC credits and be eligible for awards you must:
Be a current financial member of the APHA
Your horse must be registered with the APHA - either with full or international appendix registration
Enroll in the PAC program (annually)
Record and submit your show results to the APHA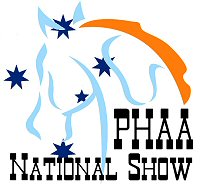 Claim PAC Credits from the PHAA National Show
If your horse is dual registered with the PHAA and APHA, you will be entitled to claim PAC credit points for your placings at the 2017 PHAA National Championship Show.
Additionally in every Futurity Event the highest placed APHA/PHAA Registered Horse gains a sash. There is also a Buckle Awarded to the Highest Placed Paint Bred and Regular Registered APHA/PHAA Horse at the National Show.

Relate Links