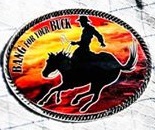 Bang for your Buck Horsegear
Description
Bang for your Buck Horsegear is a Corporate Sponsor of the PHAA.
Buy an item from them, mention the Paint Horse Association and 15% of the items price comes back to the PHAA.
Please tell your friends to buy there and mention us!

More sales = more money for the PHAA!
Lets make this a winner and start shopping!