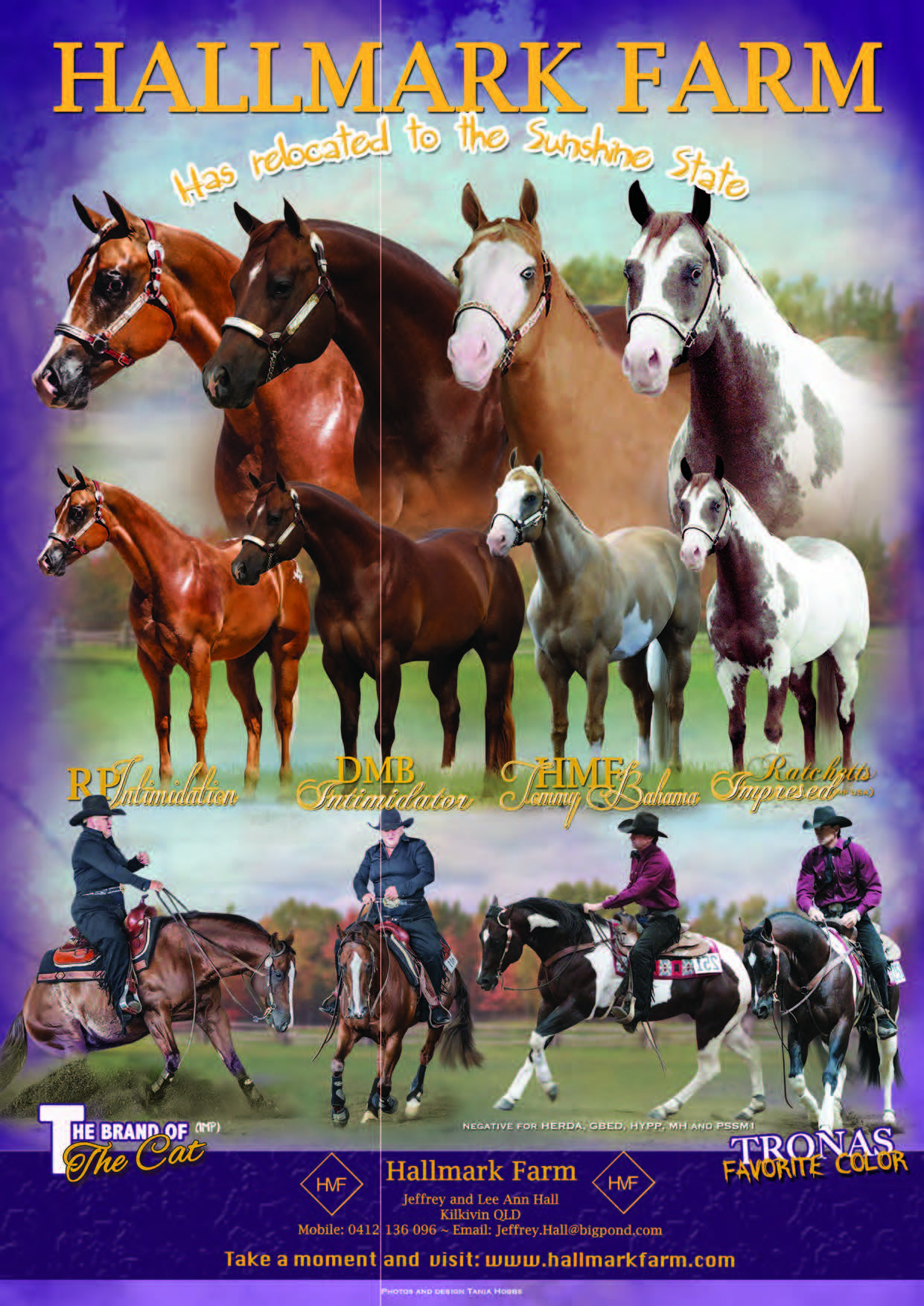 Hallmark Farm & Equinetics
Description
Standing
RP Intimidation, Palomino Appaloosa, AAA 62491
DMB Intimidator, Chestnut Quarter Horse, AmQHA and AQHA Q-57381
Ratchetts Impresed (imp USA), Chestnut Overo, APHA and PHAA 8311
Also Standing on behalf of Carrigou Stud
The Brand of the Cat (imp NC), Chestnut, AQHA Q-77612
Tronas Favorite Color, Tobiano, APHA and PHAA 15003
Contact details:
Jeffrey and Lee Ann Hall
Jeffrey.Hall@bigpond.com
0412 136 096
Ad designed by Tania Hobbs Design and Photo - tmdgroup@bigpond.com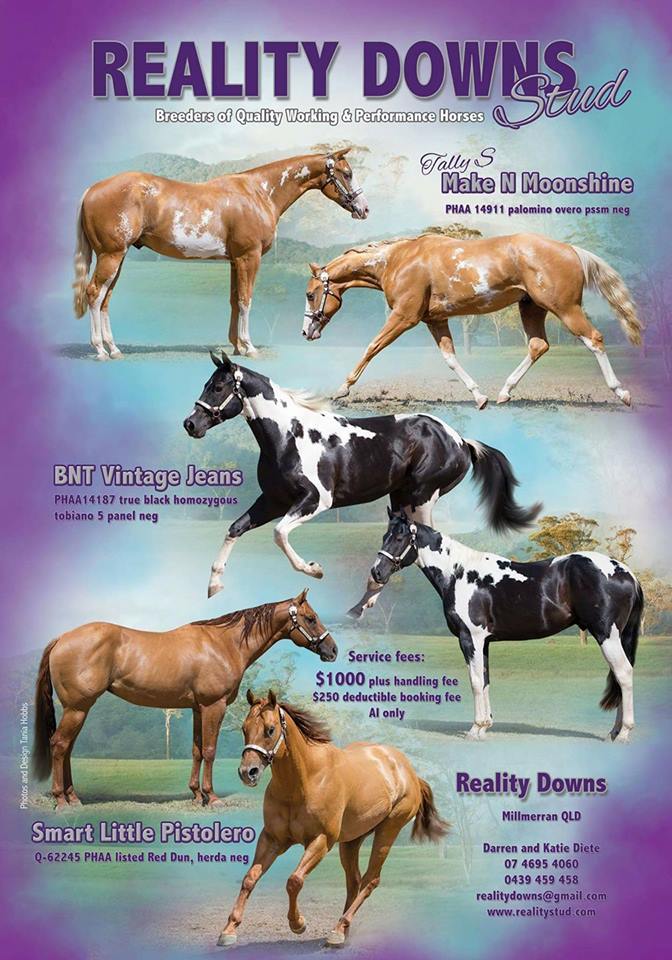 Reality Downs Stud
Description
Standing at Stud, all service fees $1000 plus handling fee. $250 deductible booking fee. AI only.
BNT Vintage Jeans - Black Tobiano, PHAA 14187
Tally S Make N Moonshine - Palomino Overo, PHAA 14911
SMart Little Pisolero - Red Dun, AQHA 75494
Located at Millmerran, Queensland.
Contact:
Darren and Katie Diete
realitydowns@gmail.com

07) 4695 4060 or 0439 459 458
Ad designed by Tania Hobbs Design and Photo - tmdgroup@bigpond.com